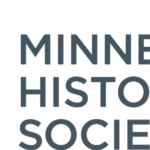 Website Minnesota Historical Society
#supervisor #farm #minnesota #garden #teaching #animals
JOB TITLE: #1774 Program Supervisor, Oliver Kelley Farm
OPEN TO: This job is open to all applicants.
LOCATION: Oliver H. Kelley Farm, 15788 Kelley Farm Road, Elk River, MN 55330
SALARY: $52,720 annual minimum, commensurate with experience
STATUS & HOURS: Full-time, regular (approximately 2080 annual hours) position.
BENEFITS: Eligible to participate in the State Employee Group Insurance Program and a retirement program with employer contribution. Generous vacation and sick time accruals with additional paid holidays.
DEPARTMENT: Greater Minnesota Sites
CLASSIFICATION: 12K Supervisory
SUPERVISORY: Yes
HIRING MANAGER: Site Manager II, Oliver Kelley Farm
POSTING DATE: April 24, 2023
DEADLINE DATE: May 15, 2023
TO APPLY: Interested applicants must apply online at the Minnesota Historical Society's career center at www.mnhs.org/jobs and include a resume and cover letter by the application deadline date.
INTERVIEWS: Interviews will be held May 15th – May 17th
DESCRIPTION: This position exists to develop site public programming, provide direct supervision for site interpretive staff, and coordinate daily program operations.
SUMMARY OF WORK: 1) Plan and implement all public programs, including research, format selection, scheduling, publicity, delivery and evaluation; 2) Manage interpretive program staff; 3) Perform administrative tasks related to the implementation of public programs in the Kelley Farm's programming areas; 4) Oversee the site operations as part of a site leadership team; and 5) Provide for the safe and secure daily operation of the site.
MINIMUM QUALIFICATIONS:
● Bachelor's degree in education, museum studies, agricultural science or related field or equivalent experience.
● Four years of experience developing educational programs and resources in a historical/cultural organization community organization.
● Supervising staff at a historical, educational, cultural organization, or similar organization.
● Writing work plans and actively managing employee's performance to ensure success towards organizational goals.
● Experience with agriculture, gardens, or landscapes.
● Ability to conduct programs and oversee operations; to organize work plans, prepare budgets, spend within approved budgets, use the financial software, and keep records.
● Demonstrated ability to plan for short and long-term development of programs.
● Demonstrated ability to recruit, hire, train, motivate and oversee staff and contract presenters and performers.
● Demonstrated ability to communicate clearly and to cooperate with other professionals.
● Demonstrated ability to conduct multiple concurrent projects.
● Strong human relations, interpersonal, and leadership skills.
● Strong customer service background.
● Ability to work as part of a team.
● Knowledge of informal learning theories and experience with interpretive methods and techniques.
● Good knowledge of Minnesota history and cultural diversity issues.
● Strong organizational skills.
● Understanding of security, safety and emergency procedures.
● Ability to resolve problems quickly and independently.
● Ability to work a flexible schedule.
● Ability and willingness to travel.
● Valid driver's license.
DESIRED QUALIFICATIONS:
● Knowledge of policies and procedures of the Minnesota Historical Society.
● Creating partnerships and relationships within an organization and with external partners.
● Experience maintaining historic landscapes.
● Experience with animal caretaking and management.
● Knowledge of Project Management principles.
● Two years of experience in managing daily operations and programs of a historic site or similar facility.
● Ability to meet changing expectations and priorities at a seasonal site that requires year round management, care, and planning.
Should you have questions with the application process, email humanresources@mnhs.org.
At MNHS, we don't just accept difference — we celebrate it, we support it, and we thrive on diversity for the benefit of our employees, our products and services, and our community. The Minnesota Historical Society believes that an inclusive culture among our team members is critical to our success as a historical society and museum, and we seek to recruit, develop and retain the most talented people from a diverse candidate pool. The Minnesota Historical Society is proud to be an equal opportunity workplace and employer.