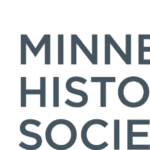 Website Minnesota Historical Society
#interpretation #education #history #museum
JOB TITLE: Site Guide II, Jeffers Petroglyphs
OPEN TO: This job is open to all applicants.
LOCATION: Jeffers Petroglyphs, 27160 County Road 2, Comfrey, MN 56019
SALARY: $16.69 hourly minimum
STATUS & HOURS: Part-time, regular (approximately 676 annual hours) position. Must be available to work a varied schedule, including weekdays, weekends, and holidays with the
majority of those hours worked from April – October. Hours may vary according to seasonal site needs.
BENEFITS: Eligible to participate in a retirement program with employer contribution. Generous vacation and sick time accruals.
DEPARTMENT: Great Minnesota Sites
CLASSIFICATION: 58L Service
SUPERVISORY: No
HIRING MANAGER: Site Supervisor
POSTING DATE: January 25, 2023
DEADLINE DATE: Open until filled
TO APPLY: Interested applicants must apply online at the Minnesota Historical Society's career center at www.mnhs.org/jobs and include a resume and cover letter by the application deadline date.
DESCRIPTION: This position exists to conduct various interpretive programs, provide high quality customer service to guests, mentor staff, and assist in the daily operation of Jeffers Petroglyphs.
SUMMARY OF WORK: 1) Conduct tours, and programs, communicating historical information using a few interpretive techniques.; 2) Receive, welcome and orient visitors to the historic site; 3) Assist in retail operations; 4) Assist in the daily operations of the historic site; 5) Study program and exhibit related historical materials; and 6) Conduct directed research to help improve program know and interpretive techniques.
MINIMUM QUALIFICATIONS:
● Demonstrated understanding of Jeffers Petroglyphs interpretive programming with the ability to deliver information using interpretive techniques that engage a diverse audience.
●Demonstrate customer service skills in working with a diverse public, including children, teachers, senior citizens, people with disabilities, persons of different ethnic or cultural background, people of color, and professionals.
● Ability to stand for extended periods of time while giving tours and selling tickets or merchandise.
● Ability to bend, crouch, kneel to move furniture or merchandise and perform light cleaning duties.
DEMONSTRATED SKILLS IN:
● Communicating with different audiences both verbally and in writing.
● Listening to members of the public and being responsive to inquiries and comments.
● Multitasking in a dynamic and demanding environment.
● Developing and maintaining excellent relations with individuals and groups specific and not specific to the site's history.
● Mentoring or coaching colleagues or teammates.
● Speaking in public, in order to interpret the history of the site and to promote its programs and effectively communicate with individuals and groups.
● Understanding and carrying out written and oral instructions.
KNOWLEDGE OF:
● Jeffers Petroglyphs site history.
● Native American history and culture within the region.
● Jeffers Petroglyphs Ceremonial use protocols.
● MNHS culture and policies.
DESIRED QUALIFICATIONS:
● High school diploma or GED or equivalent.
● Experience in K-12 education.
● Experience in basic program research, development, and writing.
● Conducting research.
Should you have questions with the application process, email humanresources@mnhs.org.
At MNHS, we don't just accept difference — we celebrate it, we support it, and we thrive on diversity for the benefit of our employees, our products and services, and our community. The Minnesota Historical Society believes that an inclusive culture among our team members is critical to our success as a historical society and museum, and we seek to recruit, develop and retain the most talented people from a diverse candidate pool. The Minnesota Historical Society is proud to be an equal opportunity workplace and employer.