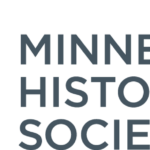 Website Minnesota Historical Society
#k-12 education #history #museum #teaching
JOB TITLE: #1758 Education Sales & Services Specialist
OPEN TO: This job is open to all applicants.
LOCATION: History Center – 345 W Kellogg Blvd., St. Paul, MN 55102
SALARY: $4,330.00 monthly minimum
STATUS & HOURS: Full-time, regular (approximately 40 weekly hours; 2,088 annual hours) position.
BENEFITS: Eligible to participate in the State Employee Group Insurance Program and a retirement program with employer contribution. Generous vacation and sick time accruals with additional paid holidays.
DEPARTMENT: Experience Development
CLASSIFICATION: 11L Professional
SUPERVISORY: No
HIRING MANAGER: Program Manager, Teacher Education & Curriculum
POSTING DATE: March 3, 2023
DEADLINE DATE: March 31, 2023
TO APPLY: Interested applicants must apply online at the Minnesota Historical Society's career center at www.mnhs.org/jobs and include a resume and cover letter by the application deadline date.
DESCRIPTION: This position exists to achieve maximum market saturation by effectively promoting, selling, and/or distributing Minnesota Historical Society educational products, programs, books, and other resources to the K-12 education market. The Education Sales & Services Specialist plays a lead role in building relationships with educators and school staff across Minnesota, setting strategies and tactics to meet sales objectives, and monitoring the K-12 education market, including evaluating the changing wants and needs of Minnesota educators, schools, and districts statewide. They will support and promote the work of the institution and advocate for the needs of the K-12 audience within the institution along with serving as a resource for MNHS leadership and staff on issues related to K-12 education.
SUMMARY OF WORK: 1) Promote, sell, and secure orders from existing and prospective customers through a relationship-based approach; 2) Maintain systems related to sales, including customer tracking, order fulfillment and payment, inventory monitoring, and product assembly; 3) Initiate, conduct, and collaborate on MNHS K-12 product and program sales planning, reporting, budgeting, and marketing; and 4) Serve as a resource to the institution related to K-12 education.
MINIMUM QUALIFICATIONS:
● Bachelor's degree in education, history, humanities, business, or a related field or equivalent experience.
● Four years of experience in professional sales, education, or classroom teaching.
● Results-oriented, with a demonstrated ability to work both independently and within a team environment.
● A resourceful self-starter with aptitude for problem solving and the ability to make strategic judgments.
● Strong oral, writing, presentation, and interpersonal skills.
● Demonstrated ability to work with diverse groups and individuals.
● Demonstrated ability to multitask, work effectively under pressure to meet deadlines, prioritize and adapt to changing priorities.
● Demonstrated ability to think imaginatively and problem solve.
● Familiarity with current educational standards and the structure of education delivery in Minnesota.
● Experience with K-12 classrooms, teaching practices, and/or curriculum content.
● General knowledge of Minnesota and US history and social studies education.
● Familiarity with computer applications such as Salesforce, HubSpot, Google Suite, Shopify — and/or comfortable with learning and using new software applications.
● Ability and willingness to travel locally and throughout Minnesota.
● Valid driver's license.
DESIRED QUALIFICATIONS:
● Master's degree in education, history, humanities, business, or related field.
● Experience as a K-12 classroom teacher, particularly at the elementary level or in secondary social studies.
● Demonstrated ability to determine solutions for customers (consultative/relationship-based sales approach).
● Deep knowledge of Minnesota and US history and social studies education.
● Familiarity with the Minnesota Historical Society, including K-12 programs, resources, and products.
● Understanding of budgeting, purchasing, and curricular cycles in K-12 schools/districts.
● Experience engaging in relationship-based sales in K-12 education or another field and/or experience sharing resources with K-12 school staff.
● Familiarity with using Salesforce software, Shopify software, Send Pro Enterprise software, and/or Minnesota Department of Education school data.
Should you have questions with the application process, email humanresources@mnhs.org.
At MNHS, we don't just accept difference — we celebrate it, we support it, and we thrive on diversity for the benefit of our employees, our products and services, and our community. The Minnesota Historical Society believes that an inclusive culture among our team members is critical to our success as a historical society and museum, and we seek to recruit, develop and retain the most talented people from a diverse candidate pool. The Minnesota Historical Society is proud to be an equal opportunity workplace and employer.