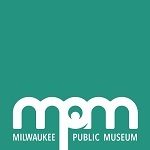 Website Milwaukee Public Museum
What will you find?
MPM is looking for 10 Part-time I Visitor Services Representatives to work for a Limited Term from February 11, 2022 to May 18th, 2022 during our Special Exhibit – T.Rex (Meet the Family).
The position would be an average of 24hrs/ week with shift lengths between 6 to 8 hours. The Visitor Services Rep ensures the highest quality customer service, satisfaction. and safety for Museum visitors. Provides a welcoming atmosphere and positive experience that engages members and visitors. Have the ability to handle and balance many responsibilities in a calm and efficient manner A strong energetic team player with demonstrated ability to work under pressure In a last-paced environment.
We need 10 friendly, dependable, and energetic individuals who enjoy working with families, groups and the general public to guarantee a positive and memorable visitor experience with this exhibit. You will work with large and small diverse groups furnishing information in a customer-oriented setting. Hours for this position vary among scheduled shifts that include day, weekends, and evening hours. Shift length averages between 6 to 8 hours which require standing and patrolling exhibit floors.
RESPONSIBILITIES
-Advises visitors with information concerning parking, restroom facilities, points of interest, general museum information, etc.
-Manages and adheres to established procedures for lost and found, acceptance of items, and visitors expectations for museum visits
-Must demonstrate excellent customer service and people skills, as well as a professional appearance and demeanor
-Works admissions windows: selling admission tickets, memberships, etc.
QUALIFICATIONS
-High school diploma or GED required
-Experience in a customer service setting, sales, or call center environment
-Bilingual in Spanish strongly preferred
-Ability to use technical tools and systems such as radios and paging system
-Must enjoy speaking with large and small groups effectively in a polite and professional manner
-Requires independent evaluations & decisions based upon knowledge and training to problem solve in varied situations
-Ability to work well independently and as part of a team
-Flexibility to work days, evenings, weekends, and holidays
-Ability to stand and walk 80% of the time, bend, stoop and kneel
$13.00 Hourly
BENEFITS
-MPM Gift Shop Discounts
-Subsidized Parking
-Bus Pass Cost Sharing
-Free Coffee Fridays