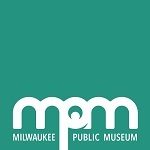 Website Milwaukee Public Museum
What will you find?
MPM is seeking a part-time Cash Audit Clerk who is a detail-oriented individual with a focus on accuracy, problem solving, and providing accurate financial documentation.   The Cash Audit Clerk is responsible for ensuring the integrity of the cash handling functions.   This is a 16-18 hour per week role with  schedule as follows:
Monday – 7:30 a.m. – 1:00 p.m.
Tuesday – 7:30 a.m. – 11:30 a.m.
Thursday – 7:30 a.m. – 11:30 a.m.
Friday – 7:30 a.m. – 11:30 a.m.
You will count the individual cash deposit from cash register drawers and balance back to the sales associate's daily transaction reports for the Admissions, Museum Shops and Concessions areas of the museum.  You will be required to investigate problems, and inform supervisors of discrepancies and complete the appropriate paperwork.  This role is also involved in the following cross-department activities:
Working with our Development Department to count, deposit and prepare miscellaneous cash receipts.
Preparing attendance, coupon, gift card/gift certificate reports.
Issuing cash to the Admissions and Retail and Restaurant Teams for their cash drawers as well as provide refunds for staff petty cash purchases.
Counting and depositing monies from fountains, penny presser machines and lockers.
Entering journal entries and integrating the files received from Admissions and Museum Shops Altru Software into Great Plaines accounting software.
$15.98 Hourly
Requirements:
-To be successful in this role you must be able to work well with people, and have six months of accurate cash handling experience.
-A one year certificate from a college or technical school in an accounting area would be preferred.
Benefits:
-Museum Family Membership
-Museum Shop Discounts
-Food & Beverage Discounts
-Parking Subsidy
-401(k) Retirement Plan with Employer Match
-Voluntary Vision Insurance