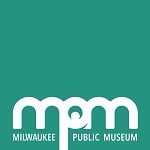 Website Milwaukee Public Museum
What will you find?
MPM is looking for Two (2) Full-time (40 hr/wk) Visitor Services Representative.
As a Visitor Services Representative you will be part of our visitors' total experience; whether it is at the admissions window or through an interaction on the exhibit floor. Each team member actively engages the visitor, shares knowledge and information about MPM, and provides answers and solutions to guest concerns and questions. They also provide a high level of customer service by selling and promoting all activities, programs, and services associated with the Milwaukee Public Museum and Dome Theater including special events, membership levels, admission and theater packages.
Operationally, the Visitor Services Representative monitors assigned areas for traffic flow and safety concerns, such as floor exhibits, special exhibits, group check-in and evening events.  All team members act as role models for outstanding customer-service standards, both within the department and within the museum.
RESPONSIBILITIES
-Greeting and providing way finding for visitors in the atrium, main concourse, admission and special exhibit lines, MacArthur Square inside or outside the main entrances for general public traffic flow and school groups.
-Working with school groups/ will call to confirm group numbers, wristbands, payment, and add-on sales.
-Selling admission to general or special theater ticket packages, programming options, ticketed events, and promoting upgrade options to museum membership.
-Collecting surveys and being a source of information to the public which may potentially lead to membership conversation at the Visitor Experience Center desk.
QUALIFICATIONS
-High school diploma or GED required
-Two years of demonstrated success in a customer service, sales, or call center environment
-Data entry, database management, or related experience in a position that requires customer contact, accuracy, and efficiency
-Dependable, organized, and able to adapt to changing demands and multiple work roles and demonstrate a high level of commitment to providing great customer service
-Must be flexible and able to work days, evenings, weekends, and holidays
$13.00 Hourly
BENEFITS
-MPM Family Membership
-MPM Gift Shop Discounts
-Subsidized Parking
-Milwaukee Transit Bus Pass Cost Sharing
-Vision Insurance
-Voluntary Accident and Critical Illness Insurance
-Paid Time-off after six months
-401(k) with employer match
-Free Coffee Fridays
-Full-time Positions also include medical, dental, long-term disability and life insurance