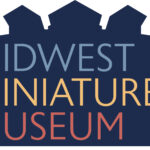 The Collections Manager, under the supervision of the museum director and funded by grant from The Institute of Museum and Library Services Grant, will implement a collections digitization project in collaboration with board members, volunteers, consultants, museum partners, and additional hired assistants.
Summary of Responsibilities:
Photographing collection items using professional photography equipment.
Editing photographs using Adobe Photoshop.
Cataloging items in the cloud-based collections management software, CollectiveAccess.
Moving and assembling items and preforming minor repairs and cleaning as needed.
Planning and tracking progress of the project with the Project Director.
Overseeing other part-time staff including assisting with hiring, training, and supervision.
Qualifications:
Minimum of a bachelor's degree in Art, Art History, Museum Studies, or another relevant degree.
At least 1-2 years' experience working with museum collections as a Collections Manager or Registrar or in a related position.
Experience working with collections management or digital asset management software.
Excellent project management and organizational skills.
Experience with photography and digitization.
Experience with Microsoft Office.
Familiarity with Photoshop, Lightroom, and/or CollectiveAccesss preferred.
Compensation:
Hourly wage for this 20 hour per week position is $20 per hour
Midwest Miniatures Museum is an equal opportunity employer.