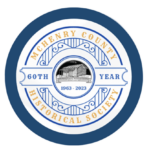 Website McHenry County Historical Society & Museum
We engage and educate by preserving and sharing local history.
Museum Administrator Position
McHenry County Historical Society (Illinois)
Position Overview
The McHenry County Historical Society (MCHS) is seeking an experienced and dynamic museum executive to lead its efforts. The ideal candidate is a proven leader with a forward-thinking perspective, notable experience, and the ability to engage the Board of Directors, Society Members, and the public at large. This individual will directly manage three full- and two part-time staff members. Core responsibilities include oversight of programs, the Society's historic properties, museum collections, constituents, financial management, fundraising and development. Responsibility and coordination of all outbound communication, including website, social media, PR, affiliate organizations and publications is also within this role.
The McHenry County Historical Society (MCHS) was founded in 1963. The museum opened in Union, Illinois during America's 1976 Bicentennial. It is a 501(c)(3) nonprofit organization striving to preserve and promote the history of McHenry County. The museum campus includes an 1870s limestone school, an original log cabin, an 1895 one-room schoolhouse, exhibit gallery spaces, a gift shop, and a very active research library.
Qualifications and Requirements
· Bachelor's degree or higher, preferably in history, museum studies, or a related field
· Skills engaging, organizing and motivating individuals at all levels
· Ability to present ideas clearly and concisely, both orally and in writing
· Dynamic leadership skills with high impact ability to build strong teams
· Management experience, to assure success in day-to-day operations
· Ability to self-perform and be held accountable
· Dedication to creating programs that engage and involve the public
· A strong passion for history and dedication to preserving local heritage
· Current computer skills with working knowledge of office software
· Experience with financial management
· Ability to work evenings and weekends
This is a full-time position. Base salary ($60,000 – $65,000), will be commensurate with experience. For benefits, please inquire. If you are interested in this opportunity, please submit your resume and cover letter along with three personal references for consideration to this dedicated MCHS Opportunity email address: mchs.opp@gmail.com. We do appreciate your interest and welcome your application.