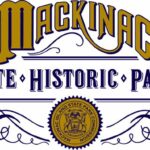 Website Mackinac State Historic Parks
This position serves visitors to Mackinac State Historic Parks by working as an historical interpreter at Colonial Michilimackinac during the park's summer season. The position is open to men and women, and is responsible for interpreting the history of British soldiers at Michilimackinac during the 18th century.
Start Date/End Date: Early May through early October
Pay Rate: Starting at $13/hour
Responsibilities:
Put our visitors first by treating them as respected guests and serving their needs, and to provide an enjoyable and educational experience for guests to the park.
Interpret the history of the British garrison of Michilimackinac in the late 18th century through regularly scheduled walking tours, programs, and informal interpretation.
Lead or participate in regularly scheduled programs and walking tours discussing British military life, imperial policy on the Great Lakes, Anglo-Native relations, the American Revolution at Michilimackinac, and black powder weapons demonstrations and drills
Present informal interpretive programs concerning the Great Lakes fur trade, garrison life and duties, military foodways (including gardening), equipment and uniform repair and maintenance, and other fatigue duties as assigned.
Assist in the regular maintenance and care of chickens, gardens, the interpretive supplies, clothing, tools and equipment.
Position Requirements:
Must be able to follow verbal and written directions and be able to verbally communicate with others.
Must have an interest in historical interpretation and research.
Must be out-going, enthusiastic, and have strong public contact and speaking skills.
Experience with historic research, cooking over an open fire, gardening, black powder weapons, mending clothing, and doing other activities is preferred but not required.
Work Location and Schedule: The workstation for this position is Colonial Michilimackinac in Mackinaw City, although the employee may be required to work at other MSHP park sites if park needs require it. The position is primarily based outdoors at Colonial Michilimackinac but work in a reconstructed historic building may also be required on a regular basis as park needs dictate. Work schedules are posted in advance and are subject to change depending on park operational needs. A normal work schedule is 40 hours per week; however, hours, days, and weeks worked may vary. The employee may be asked to work evenings, holidays, and/or weekends as park needs dictate.
Physical Requirements: Stretching and bending are moves commonly made throughout the day by employees in this position. The employee must have the ability to do the following activities, with or without, reasonable accommodation: Frequent lifting, carrying, transporting, loading and unloading of supplies, walking long distances and on rough terrain, frequent twisting, bending, stooping, reaching and grasping, sitting and/or standing for long periods of time, and ability to utilize ferry boat transportation to and from Mackinac Island. The employee will be required to wear reproduction historical clothing at all times while working indoors and outdoors in various weather conditions. This position will be exposed to extreme heat, cold and wind conditions as well as working near an open hearth within historic buildings and outdoors around the site. The individual must be able to work in this type of environment.