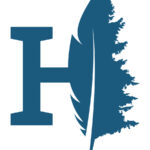 Website La Crosse County Historical Society
Vibrant, dynamic and growing organization.
The La Crosse County Historical Society (LCHS) seeks a qualified individual for the position of Executive Director.
Located in La Crosse, Wisconsin, a beautiful city of 52,000, a metro area of 120,000, on the banks of the Mississippi River, the LCHS discovers, collects, preserves, and shares the history of La Crosse County, Wisconsin, and the surrounding area. LCHS currently operate the La Crosse
Area Heritage Center and the Historic Hixon House. We believe that history provides a sense of place that builds community by understanding the shared history that connects us.
The Executive Director will successfully lead and manage the organization according to the strategic direction set by the board of directors. This includes a focus on developing, implementing, and leading donor stewardship and fundraising activities, as well as community relations and advocacy.
Responsibilities include:
· Lead a grant submittal program, research funding resources, oversee development of fund-raising plans, and write funding proposals.
· Develop and lead a corporate sponsorship program.
· Support and direct public relations activities to build and maintain relationships with other organizations and the public.
· Develop and implement the operational plan.
· Oversee planning, implementation, and evaluation of programs, museums, and exhibits.
· Oversee and support a growing team currently of 2 fulltime employees and a part time/seasonal staff of 20 employees and college interns.
· Prepare budget and administer the organization's funds.
Qualifications, Skills, and Abilities:
· Bachelor's degree in business or museum related studies; master's degree a plus.
· 5-10 years of experience with increasing responsibility in a history, art or cultural museum environment.
· Demonstrated success in fundraising, grant writing, and private/public stewardship.
· Demonstrated skill in dealing with a board, large donors, corporate sponsors.
· Demonstrated ability to participate or lead a major capital campaign (over $10 million).
· A comfort and desire to be leader of an organization that is transitioning from a passive community role to a significant contributor economically, educationally and culturally in one of the top communities in the United States.
· A strong desire to build something special that will impact for decades to come.
· Demonstrated ability in creating and sustaining a fun, dynamic, challenging, rewarding work place for volunteers and staff.
Starting salary is competitive, $65,000 – $75,000 and a benefit package is available, including retirement plan PT and health insurance.
Please submit a resume and letter of interest to greg@lchshistory.org
The La Crosse County Historical Society is an equal opportunity employer.