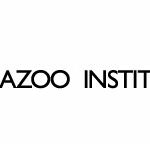 Kalamazoo Institute of Arts
Reporting To: Board of Directors
Direct Reports: Senior Operations Officer; Chief Curator; Director, Kirk Newman Art School; Director of Advancement; Director of Museum Education & Community Engagement; Director of Finance & Personnel; Director of Facilities
Location: Kalamazoo, MI
COMPANY DESCRIPTION
Founded in 1924, with a vision "that the visual arts are for everyone," the Kalamazoo Institute of Arts ("KIA") continues to serve its community as a valued cultural resource and has earned international praise for the quality of its collection and presentation of diverse and important artworks. Occupying 72,000 square feet within its Mies van der Rohe-inspired building, the KIA encompasses a two-story lobby gallery, auditorium, classrooms and galleries, a gallery shop featuring artwork by area artists and international artisans, library, offices, and an interactive gallery for children. The KIA holds nearly 5,000 fine artworks in its permanent collection, with an emphasis on 20th-century American art and a significant number of 18th- and 19th-century American works, European works on paper, as well as African, Chinese, Japanese, pre-Columbian, and Oceanic works. Through its 10 galleries, the KIA presents a robust schedule of exhibitions organized by partner institutions from across the nation, original exhibitions exploring the depths of its permanent collection and the diversity of cultures represented in the U.S., as well as juried exhibitions of regional artists of all ages.
Since 1931, the KIA has also been home to the Kirk Newman Art School, a beloved community-based, non-degree center of visual arts instruction. The Art School reaches 3,000 students of all ages and backgrounds annually through a wide-range of classes and camps, including photography, digital media, design, sculpture, ceramics, jewelry, painting and drawing, printmaking, fiber, glass fusing, foreign language, creative writing, and wellness. Since 2015, the Art School has offered a nine-month post-baccalaureate residency for aspiring artists who want to grow and strengthen their art practice in a supportive community with access to professional studio facilities and guidance. In 2022, the Art School began offering a "gap year" for recent high school graduates. Qualified students can earn a certificate in Global Creative Studies and earn credits toward a degree at Kalamazoo Valley Community College through this unique nine-month curriculum.
Today, the KIA has grown to a $4.2 million operating budget with a strong endowment. Highly regarded in the region for its exceptional collection, the KIA reinstalled its American art galleries in 2020, presenting 50% women artists and 40% artists of color in the installation entitled Unveiling American Genius. The KIA's Joy Light East Asian gallery is the only exhibition space in Southwest Michigan committed to the ongoing presentation of traditional and contemporary arts of China, Japan, and Korea. The KIA's 10,000-volume art library is also an integral part of the Institute's programs because it is a lending library for students and the community and hosts a series of book discussions annually. Sightlines, the official art magazine of the art museum at KIA is produced quarterly and available online.
The KIA will celebrate its centennial in 2024 with a series of events throughout the year. The KIA is also preparing to embark on a consecutive pair of capital development projects that will transform the institution, creating new opportunities for mission fulfillment and improving the overall experience of guests, staff, and students. The first, an approximately $5 million project to be completed by July 2024, will expand and repurpose a section of the ground floor of the current building and add tasteful landscape architecture to the outside. The second, likely a $40-60 million project, will acquire property adjacent to the current building, construct a brand-new building, and add to the KIA endowment.
ABOUT THE CITY
Kalamazoo is conveniently located in West Michigan, approximately a two-hour drive to Detroit or Chicago either direction. The community boasts three colleges and universities – Western Michigan University, Kalamazoo College, and Kalamazoo Valley Community College – and a prodigious healthcare sector. The low cost of living attracts people from around the country, and residents can enjoy all four seasons of the year. The Kalamazoo Promise offers graduates from the Kalamazoo Public Schools who meet the basic requirements up to 100% of tuition and mandatory fees for any in-state public community college or university. For the second consecutive year in 2023, SMU DataArts ranked Kalamazoo as a Top 40 Arts-Vibrant Community.
SCOPE AND RESPONSIBILITIES
The incoming Executive Director will have the extraordinary opportunity to lead the KIA into a new phase of its history, partnering with the board and senior leaders in envisioning and achieving new and increased levels of impact and relevance. The new Executive Director will inherit an organization beloved by its community, with an international profile, a dedicated team of talented staff, and substantial assets, at a time of strong finances and mass expansion. As the KIA approaches its centennial celebration in 2024, the Executive Director will have the unique privilege of leveraging the year-long festivities into sustained support for the next hundred years of mission fulfillment.
The Executive Director will provide the vision, leadership, and direction for all operations at KIA. Among the many exciting opportunities and responsibilities for the Executive Director are:
·   Finish preparations for and usher in the 100th year anniversary of the institution;
·   Working with the Board and stakeholders to develop and execute an overall Strategic Plan and a Master Plan for the Campus that will reimagine the next phase of KIA and its multi-disciplinary programs;
·   Continue to elevate the profile of the KIA as an important art museum among other national art museums, in the view of critics, collectors, and museum professionals;
·   Continue to engage the national foundations interested in supporting the groundbreaking activities presented at the KIA;
·   Expand the impact of KIA and position the organization as a leading cultural institution, vital educational resource, and active partner and collaborator locally and regionally;
·   Increase awareness of the museum and its collections and programs, driving increased attendance and participation;
·   Along with the Director of the Kirk Newman Art School, further expand the footprint and reach of the School while providing additional access to a broad range of professional artists and interested amateurs.
Other specific responsibilities include:
·   Represent KIA locally, regionally, and nationally, serving as a proactive, visible and inspiring advocate for the institution and its potential for expanded and collaborative impact;
·   Inform and collaborate with the Board; assisting the Nominating Committee in recruiting diverse and dedicated members;
·   Lead, develop, and motivate a talented senior leadership team;
·   Strategically manage, and with the senior leadership team, control the operating budget, optimizing earned revenues, increasing membership and contributed income, while continually aligning operations with the museum's core mission;
·   Work closely with the Finance Committee of the Board and investment managers to ensure optimal management of the endowment;
·   With the Chief Curator, strategically grow and interpret the collection through loans and accessioning, ensuring its continued relevance by creating new and breakthrough exhibitions;
·   With the Senior Operations Officer, nurture a collaborative workplace culture rooted in principles of excellence, wellness, and DEIA;
·   With the Director of Advancement, identify, cultivate, and strengthen relationships with new and existing donors, and build a diversified program for contributed revenue that will help fund new buildings, additional activities, and increase the endowment;
·   With the Director of Facilities, oversee the maintenance, upkeep, and security of the KIA campus and facilities;
·   Engage with external stakeholders and community partners and cultivate new opportunities to leverage KIA's collections and programs for the benefit of the community.
KEY SELECTION CRITERIA
Potential candidates should have at least ten years of demonstrated successful leadership experience with art museums or visual art centers.
Specifically, the ideal candidate will possess:
·   Respect for and belief in the life-changing impact a museum, its collections and programs can have on educating and inspiring the public;
·   A strong academic credential to lead an art museum with an outstanding collection;
·   The creativity and energy to initiate new exhibits based on the collection and to engage with other museums, nationally and internationally, to present important, notable and noticed exhibits to the museum;
·   The background, education, and proven experience to engage donors, collectors, other museum leaders, and foundation executives;
·   Deep understanding of a museum's role in the community and demonstrated success in developing external alliances and partnerships.
·   Strong business and financial acumen to effectively budget, manage, monitor, and report complex financial information;
·   Demonstrated ability to balance the business needs of an attendance-driven nonprofit while optimizing the core mission;
·   Demonstrated success reporting to, building, and supporting the work of a nonprofit board of directors;
·   Cultural competence and demonstrated commitment to diversity, equity, and inclusion;
·   Excellent management ability; skilled in organizing, directing, motivating, evaluating, and supporting staff;
·   Proven track record in fundraising, particularly major gift, foundation, corporate funding, and a solid understanding of strategies and pipeline programs needed for diversified contributed revenue;
·   Ability to listen, to understand the needs of diverse audiences and community partners, and to apply these needs to KIA's mission;
·   Ability to and strong interest in becoming part of the Kalamazoo County community and appreciating the cultural and historical context of KIA and its collections;
·   Passion for participating in key community events and organizations as the face of KIA in the community;
·   A Master's degree is strongly preferred.
PERSONAL / PROFESSIONAL ATTRIBUTES
·   Genuinely committed to the KIA's mission, vision, and values;
·   Business savvy and entrepreneurial with a demonstrated ability to build and optimize revenue streams;
·   An inspiring and dedicated leader/manager who can build consensus and effect change; the ability to project credibility, trust, enthusiasm, integrity, and motivate others in the same vein;
·   A "doer" with a high energy level and a willingness to develop and execute a variety of activities ranging from the day-to-day to the broadly strategic;
·   An ambitious "go-getter" with an unrelenting enthusiasm to embrace major projects and see them to fruition;
·   A creative problem solver who can present practical solutions with potential problems; design and explore systems and procedures to fit current and long-term needs; able to anticipate and act on events which may create opportunities;
·   A person who is strategic, politically aware and financially astute; a consensus builder who can be both firm and decisive, and flexible;
·   Collegial and collaborative, promoting dialogue and empowering others; able to be decisive if required to ensure that goals are met;
·   High emotional intelligence, the ability to build and maintain trust and exceptional leadership presence;
·   A leader who has the communication skills to articulate the power of art, to engage audiences, collectors, critics, and patrons, in the wonders of visual art;
·   Unwavering personal integrity with ethics beyond reproach.
Salary Range: $200K – $250K