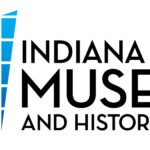 Website Indiana State Museum and Historic Sites
The Out of School Time (OST) Program Manager will develop, implement, and evaluate all programming and services for K-12 out of school time programs at the Indiana State Museum. Primary focus will be on building and maintaining out of school time collaborations for long-term engagement. The position will work with contracts for both single school year and multiple year-long programs. The position will also assist with teaching school programs and events and camps.
A Day in the Life:
The essential functions of this role are as follows:
​​​​​​​*Research, develop, and facilitate K-12 out of school time programs that align with site's needs and ISMHS objectives.
*Manage contracts with OST providers that include multiple layers of engagement, including but not limited to after-school programs, classroom enrichment, summer programs, and summer camp
*Cultivate and expand database of out of school time program providers
*Connect and collaborate with afterschool networks locally and nationally
*Purchase, maintain, and prepare all materials for out of school time programs and set up of classroom including tracking attendance, activity manual, and evaluation
*Supervise contract educators presenting out of school time programs
*Work with the Director of Education Engagement and Youth Program Manager to align and implement goals, objectives and learning outcomes of out of school time programs with school and youth programs
*Evaluate programming on a regular basis, adjusting activities and curriculum as needed
*Teach school programs and assist with school break and summer camp programs.
What You'll Need for Success:
*Bachelor's degree preferred or relevant work experience
*Must have formal and/or informal teaching experience with youth
*Experience working with diverse communities
*Excellent classroom communication and enthusiasm while interacting with youth of all ages and abilities
*Must be a team player
*Ability to work a flexible schedule, including late afternoons/early evenings
*Ability to research and write programs, reports, and evaluations
*Ability to work with others on a development team, producing a unified product
*Ability to accept critical suggestions and respond effectively to program evaluations
*Strong organizational, critical, and detailed thinking, analysis, and networking skills
*Familiarity with ADA compliancy rules and procedures and awareness of cultural sensitivity issues
Salary: $40,000
To apply: https://workforindiana.in.gov/job/Indianapolis-Out-of-School-Time-Program-Manager-IN-46204/964677900/