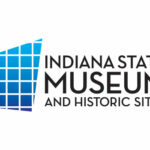 Website Indiana State Museum and Historic Sites
About the Indiana State Museum and Historic Sites:
The Indiana State Museum and Historic Sites (ISMHS) is a statewide museum system with 12 locations, including a central museum based in Indianapolis. Our mission is to serve as a catalyst for informal lifelong learning that connects the stories of real people, places, and things. Our values are Inclusion, Integrity, Stewardship, and Transparency. First among our strategic priorities is to engage and serve an expanded and diverse audience through transformative experiences: Collections. Exhibits. Programs.
Salary:
The salary for this position traditionally starts at $65,000 but may be commensurate with education or work experience.
Role Overview:
The Exhibit Developer serves as the lead developer for exhibit experiences from concept through implementation. Developers are responsible for developing and managing the key aspects of experience development for new exhibits, as well as revisions or additions to existing experiences. This position responsibility includes topic testing, formative evaluation, idea generation, development of experiences from the concept, working design, and final design. The position will be responsible for writing scripts, storyline, labels, research, and participation of shepherding of the experience through production, opening, summative evaluation and remediation. The position works closely with content experts, both internal and external, as well as interactive developers, exhibit and graphic designers throughout the exhibit process.
A Day in the Life:
The essential functions of this role are as follows:
Develops and writes conceptual documents, scripts, storyline, and labels in a team environment
Works on cross-departmental teams consisting of staff and outside consultants to develop, design, and test exhibits
Assists in the preparation, writing and editing of grant applications and proposals which contribute to institutional goals and objectives
Consults with other museum staff or performs necessary research to ensure exhibits and experiences are historically and scientifically accurate
Develop and foster partnerships with community, academic and business partners that align with current projects
Coordinates formative, summative and remedial evaluation of experiences and exhibits
Work within established project budgets and schedules
Coordinates the work of assigned project interns
Remain current in visitor-centric exhibit design best practices and informal learning theory
Serves as the audience advocate to ensure experiences relate to key audiences in appropriate ways
What You'll Need for Success:
Bachelor's Degree in museum studies, education, or related field
3-5 years of museum work, exhibit development, experience design or related field
Goal-oriented professional with strong organizational, project management and critical-thinking skills; must demonstrate initiative and ability to problem-solve
Excellent written and oral communication skills
Excellent customer service and follow through
Ability to work comfortably in a fast-paced environment where priorities and direction may change frequently
Benefits of Employment with the Indiana State Museum and Historic Sites:
Three (3) medical plan options (including RX coverage) as well as vision and dental plans
Wellness Rewards Program: Complete wellness activities to earn gift card rewards
Health savings account, which includes bi-weekly employer contribution
Flexible work scheduling options, including the potential for hybrid remote work for employees whose work may be performed outside state facilities
Deferred compensation 457B account (similar to 401k plan) with employer match
Two (2) fully-funded pension plan options
A robust, comprehensive program of leave policies covering a variety of employee needs, including but not limited to:

150 hours of paid new parent leave
Up to 15 hours of paid community service leave

Combined 180 hours of paid vacation, personal, and sick leave time off
12 paid holidays, 14 on election years
Education Reimbursement Program
Group life insurance
Referral Bonus program
Employee assistance program that allows for covered behavioral health visits
Qualified employer for the Public Service Loan Forgiveness Program
Free Parking
Free LinkedIn Learning access
To apply: https://workforindiana.in.gov/job/Indianapolis-Exhibit-Developer-IN-46204/1051720800/