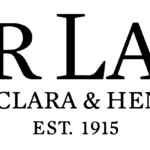 The Director of Facilities and Operations is a key leadership position at Fair Lane that includes overall responsibility for day-to-day operations across the estate. This role will have a significant amount of autonomy to oversee and administer the estate's visitor and security services, event rentals, and facilities programs, including custodial, maintenance, and capital improvements.
Compensation: This is a full-time, salary-exempt, year-round permanent position with benefits. Annual salary anticipated to be between $68,000 and $80,000 per year, dependent upon experience; this position is not eligible for overtime pay.
Learn more at https://bit.ly/HFECareers.
To apply for this job please visit bit.ly.