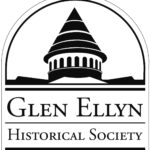 Website Glen Ellyn Historical Society
The Glen Ellyn Historical Society is hiring an Executive Director. Established in 1969, the Glen Ellyn Historical Society has a strong volunteer base. Membership currently is over 300.
The Executive Director manages day-to-day activities and operations and directs and coordinates the work of staff and volunteers. The Executive Director reports to the Board of Directors and works closely with committees while assuming the overall leadership role in guiding all administrative, fund raising, fiscal and community oriented programs and activities.
This full-time position involves a flexible schedule and requires evening and weekend hours. It also requires good public speaking skills and experience with recruiting and motivating volunteers. An interest in history, especially with background in museum and archive management, is a plus. Relocation expenses are not covered.
Salary range: $55,000-$58,000
To submit a resume or request more information, please contact Sara Grabenhofer, Interim Executive Director, at director@gehs.org. Information about the Glen Ellyn Historical Society can be found at www.gehs.org. The Society's offices are in the Glen Ellyn History Center, 800 N. Main Street, Glen Ellyn, IL 60137.