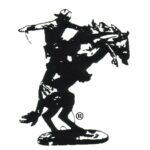 Website Frederic Remington Art Museum
The Frederic Remington Art Museum seeks an Executive Director with vision and the strategic, intellectual, and administrative skill and experience needed to lead the institution at a pivotal point in its history. With an unparalleled collection of paintings, drawings, and sculptures by Frederic Remington, a committed Board and staff, and a reputation for excellent customer service, the Museum provides strong resources with which an incoming leader can chart new directions and drive the Museum forward in pursuit of its mission.
Reporting directly to the Board, the Executive Director will provide ultimate leadership for all aspects of Museum operations. The Executive Director actively promotes the Museum and its mission, and is responsible for the vision, strategy, and financial well-being of the institution, assuring a sustainable future.
Leadership in advancement, operations, human resources, marketing, and communications will be key areas of focus. Candidates should have a proven record as an effective leader; expansive, visionary, and strategic thinker; enthusiastic fundraiser and ambassador; champion for diversity, equity, access, and inclusion; and a passion for the mission of the Museum.
These qualities and skills should be reflected in a career that includes at least 10 years of progressive leadership, fundraising, planning, and operations experience in the nonprofit arts/culture sector, with experience managing institutions in transition. The candidate should have a minimum of a bachelor's degree from an accredited institution, and knowledge of the art museum field, with connections in the art world and awareness of currently successful approaches.
Compensation
$75,000 — $100,000 annual compensation. Salary is commensurate with experience. A competitive benefits package will be offered.
To read the full job description and to apply:
Visit www.fredericremington.org and click the "Director Search" tab. Nominations welcome. Apply in confidence. Review of applications will begin on October 15, 2022, and will continue until the position is filled. The Frederic Remington Art Museum is an equal opportunity employer.