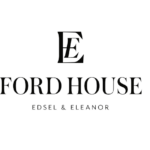 Vehicle & Equipment Mechanic
Full-time, non-exempt
$55,000 to 60,000 per year
$26-29 per hour
Position Description
The Vehicle & Equipment Mechanic is responsible for the maintenance and repair of the Ford House fleet. The fleet consists of buses, cars, trucks, tractors, loader, mowers, and numerous power tools used on the estate. The Mechanic is responsible for the maintenance, performance, appearance, and record keeping for all vehicles and motorized equipment. This position is not responsible for building equipment, such as boilers, air conditioners, etc. The Mechanic will also work with the landscape crew to maintain, preserve, and restore the historic landscape of the Edsel & Eleanor Ford House
Responsibilities
● Perform preventative regular maintenance, including but not limited to: oil changes, greasing, sharpening, filters, tire pressure and all other cyclical maintenance for the vehicles and equipment
● Perform repairs on all vehicles and equipment as necessary, if outsourcing repairs is necessary, act as contact for Ford House
● Repair and refurbish old equipment, tools, trailers and other as necessary
● Maintain detailed service records, develop maintenance schedules and train employees on proper use of the equipment
● Operate and maintain a clean and organized shop, including purchasing supplies necessary for fleet maintenance
● Primary contact for fuel tanks
● As a landscape department team member, the Mechanic will also be asked to work with the landscape crew to prepare the site for visitors as well as maintenance/restoration activities including but not limited to mowing, snow removal, fall and spring clean up
● Other duties as assigned
Skills & Requirements
● Successful completion of background and credit check
● Knowledgeable in small engine repair and skills necessary to work on mowers, tractors, UTV, loaders, golf carts and a variety of handheld equipment
● Operate power and hand tools, including tractors, mowers, chainsaws, weed whips, plows, etc.
● Ability to work with others and train them on proper equipment safety and operation
● Possess good organizational skills and record keeping
● Knowledge of grounds maintenance procedures
● Successful completion of a mechanic training program and/or degree/certification
● A minimum of five years' work experience
● Ability to lift 55 pounds on a regular basis; work outside for long periods of time in unfavorable conditions; perform strenuous manual labor requiring considerable walking, lifting, reaching, climbing, stooping, pushing, pulling and carrying; work weekends, evenings and holidays
● Report directly to the Director of Landscapes or to the Department's Manager when the Director is not present
Work Schedule & Other Information
● This is a full-time position with benefits
● Must be able to work evenings, weekends and some holidays
● Uniform and PPE will be provided, but some outerwear is not provided
Email application and resume to jobsearch@fordhouse.org. Indicate in subject line "Vehicle & Equipment Mechanic." Please, no phone calls.
Ford House is committed to a policy of Equal Employment Opportunity and will not discriminate against an applicant on the basis of age, sex, sexual orientation, race, color, creed, religion, ethnicity, national origin, alienage or citizenship, disability, marital status, veteran or military status, genetic information, or any other legally-recognized protected basis under federal, state or local laws, regulations or ordinances. Applicants with disabilities may be entitled to reasonable accommodation under the terms of the Americans with Disabilities Act and/or certain state or local laws.