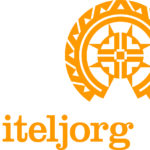 Website Eiteljorg Museum of Am. Indians & Western Art
The Eiteljorg Museum is currently accepting applications for the position of Hoback Curator of Native American Art, History and Culture. The Curator of Native American Art, History, and Culture is an active scholar, contributing to the field through exhibits, public presentations, and publications. This includes working with the Native American collections; researching and developing exhibitions and related programs; and building strong, active, and ongoing relationships with Native communities. The endowed position is also responsible for implementing and managing the museum's Great Lakes Initiative, a key element of the institutional strategic plan. While the museum's Native American content and efforts remain broadly inclusive of all the cultures of North America, we seek to establish the museum as a leader in exhibits, programs, and publications about the art, history, and cultures of our own Middle West/Great Lakes region. As an integral member of the curatorial team, the position supports and collaborates with other departments in fulfilling the museum's mission "to inspire an appreciation and understanding of the art, history, and cultures of the American West and the Indigenous peoples of North America". Candidates with a tribal affiliation are encouraged to apply. Applicants must be able to work legally in the United States. Starting salary $56,900.
TO APPLY:
Please send cover letter, resume, professional references and salary expectations to personnel@eiteljorg.com  with subject line heading to read: Hoback Curator of Native American Art, History and Culture. Faxed applications can be accepted at: (317) 275-1430. Please see full job description at: https://eiteljorg.org/our-story/join-the-team/
Review of applications will begin July 6, 2021 and continue until position is filled. Please note that a job offer will be contingent on completion of a successful background check.
The Eiteljorg Museum seeks to attract, recruit and support a diverse staff of talented people. We offer competitive packages and practice equal opportunity employment policies.