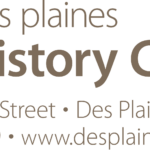 Job Title: Executive Director
Organization: Des Plaines History Center
Location: Des Plaines, Illinois
Position Type: Full-time
About the Des Plaines History Center:
The Des Plaines History Center is a non-profit organization dedicated to preserving and sharing the history of Des Plaines, Illinois. Located in the heart of the community, the History Center collects, preserves, and interprets the history of Des Plaines and its people through exhibits, educational programs, and community events. We are seeking a dynamic and experienced individual to serve as our Executive Director.
Job Summary:
The Executive Director of the Des Plaines History Center is a key leadership position responsible for the overall management, growth, and success of the organization. This role requires a seasoned professional with a strong background in nonprofit operations, leadership, and fundraising. The Executive Director will lead a dedicated team, engage with the community, and ensure the organization's mission and goals are achieved.
Key Responsibilities:
Leadership and Management:
Provide strategic leadership to the organization and its staff.
Foster a positive and collaborative work environment.
Supervise and support a team of dedicated professionals and volunteers.
Oversee the day-to-day operations of the History Center.
Nonprofit Operations:
Oversee the financial health of the organization, including budget development and management.
Ensure compliance with all relevant laws and regulations.
Manage and enhance organizational systems and processes.
Implement and monitor policies and procedures.
Fundraising and Development:
Develop and implement a comprehensive fundraising strategy, including grants, donations, and membership programs.
Cultivate relationships with donors, sponsors, and partners.
Manage and track fundraising efforts and financial goals.
Program Development and Outreach:
Collaborate with staff to develop engaging and educational programs and exhibits.
Act as a spokesperson for the organization, representing it at community events and with local media.
Develop and maintain strong relationships with community stakeholders.
Events and Community Engagement:
Plan and execute fundraising events, community programs, and educational initiatives.
Engage with the local community to promote the History Center's mission and offerings.
Qualifications:
Bachelor's degree in a relevant field; Master's degree preferred.
Proven experience in nonprofit leadership and operations, 5 years in a management role would be preferred.
Strong fundraising and development skills, including grant writing and donor cultivation.
Excellent communication, presentation, and interpersonal skills.
Knowledge of and passion for local history and cultural preservation.
Proficiency in financial management and budgeting
Experience in event planning and execution is a plus.
Salary and Benefits:
Salary Range: $50,000–$60,000 annually
Full-time employees are eligible for 100% employer paid health, dental and ADD/life insurance as well as enrollment in the organization's 403(b) plan.
How to Apply:
Interested candidates are invited to submit their resume, a cover letter outlining their qualifications and interest in the position to applications@desplaineshistory.org. Please include "Executive Director Application" in the subject line.
The Des Plaines History Center is an equal opportunity employer and welcomes candidates from all backgrounds to apply. We are committed to building a diverse and inclusive team that reflects our community's history and values.