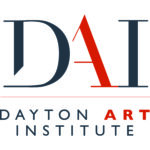 Mission:
Through art, we create transformative and diverse experiences, strengthen community connections and inspire imagination.
Vision:
Through art, we will be a community leader recognized as a welcoming, thought-provoking and collaborative place that nurtures inclusion, diversity, equity and accessibility.
POSITION SUMMARY
Reporting directly to the Education and Community Engagement Director, the Museum Education Manager serves as the supervisor for the Education department's philosophy and initiatives, provides support and oversight of all aspects of the museum's educational programs and resources, directly manages reoccurring onsite early learning programming, and directly manages summer camps. The employee assists the Education and Community Engagement Director in the department's efforts to make the DAI a recognized leader and partner in visual arts education in the local community. Supporting a team of full-time and part-time staff, the Museum Education Manager assists the Department of Education in developing innovative ways to connect diverse audiences to ideas, stories, people and objects via the museum's encyclopedic collection. S/he supports the planning, implementation, management and evaluation of all programs, resources, community partnerships and outreach efforts, while directly developing, implementing, managing, and evaluating early learning programs including but not limited to DAI's Tiny Thursdays, ARTventures, and summer camps.
This position is full-time, based on a 40-hour work week. The base salary ranges from $65k – $70k based on experience. During organizational peak times, this position requires the ability to work occasional weekend and evening hours. In general, the needs for coverage of non-traditional hours are known in advance.
SUPERVISORY RESPONSIBILITIES
Indirectly supervises all Education department employees, instructors, interns, and volunteers. Carries out supervisory responsibilities in accordance with the organization's policies and applicable laws. Responsibilities include maintaining a stable, productive team environment; clearly communicating roles and responsibilities to staff and volunteers for all educational initiatives; monitoring and evaluating outcomes; documenting processes and improvement plans; addressing complaints, resolving problems and rewarding successes.
QUALIFICATIONS
To perform this job successfully, an individual must be able to perform each essential duty satisfactorily. The requirements listed below are representative of the knowledge, skill, and/or ability required. Reasonable accommodations may be made to enable individuals with disabilities to perform the essential functions.
EDUCATION and/or EXPERIENCE REQUIREMENTS
• Master's degree in art education, museum education, art history, fine arts, museum studies, media or studio art, early learning education, or related field
• Mid-level experience and progressive leadership in the museum field
• Experience developing, implementing, and evaluating museum or other non-formal education programs and public events required; experience managing events for children, schools, or the community preferred
• Experience managing and supporting individuals and projects
• Must be able to thrive in a multi-tasking and changing work environment and have the initiative to undertake and complete projects accurately, on deadline, and at times with minimal supervision
• Strong understanding of museum education field knowledge
• Knowledge of best and current practices in museum/community education, interpretation, visitor study and audience research
• Deep commitment to advancing diversity, access, inclusion, and equity
• Experience working with early learning and learning diverse communities a plus
• Knowledge of art history, materials, processes, and techniques
• Demonstrated understanding of pedagogy and learning theories
• Knowledge in K12 literacy development, arts integration, or STEAM preferred
• Proficiency with Microsoft Office programs, including Word, Excel, PowerPoint, and Outlook, as well as the Internet for research
• Classroom teaching experience preferred
• Equivalent experience will also be considered
• Knowledge of American Sign Language and/or multilingual a plus
GENERAL INFORMATION:
Dayton Art Institute is a smoke, nicotine, and tobacco free workplace. To improve the overall health of the workforce and while reducing health care benefit costs, the Dayton Art Institute has enhanced its Nicotine/Tobacco Free Workplace Policy to no longer hire nicotine/tobacco users. The use of any nicotine products including cigarettes, cigars, chewing tobacco, e-cigarettes and any other products containing nicotine and/or other nicotine products that are not approved by the Federal Drug Administration for tobacco cessation are prohibited. The use of electronic smoking devices (also known as electronic cigarettes or "e-cigarettes") is prohibited in any place where smoking of tobacco products is prohibited.
Calls and emails regarding the status of your application materials will not be accepted. Due to the high volume of submissions generally received, DAI contacts only a small percentage of applicants. Therefore, if there is interest in discussing this position with you, someone on staff will contact you via email.