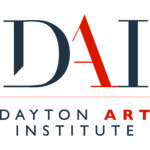 Website https://twitter.com/daytonart Dayton Art Institute
The Dayton Art Institute is committed to enriching the community
Reporting to the Chief Curator/Director of Education, the curator will oversee all aspects of the Museum's curatorial programs for photographic arts, including the management, research, and display of the Museum's collection of more than 10,000 photographic objects, with additional work with the collection, particularly contemporary art and/or works on paper. The Curator will initiate plans, and oversee both loan and collections-based exhibitions, publications, and programming to enhance the understanding and appreciation of photographs, safekeeping of the collection, cultivating donors, developing, and monitoring project budgets, collaborating interdepartmentally on grants for ongoing and special projects, and interpreting photographs to multiple audiences through diverse media.
In addition to a dedicated interest in and knowledge of photography, the Curator will bring a balance of creativity and organizational skills to the wider responsibilities related to the Museum's overall exhibition programs and related activities. Additional knowledge of either Contemporary art or a general knowledge of Works on Paper is required. General knowledge and background in art history will be needed to lead or to assist in exhibition and collection gallery planning and execution.
Salary: $70,000-$90,000
How to Apply
For full consideration, submit a letter of interest including salary expectations, curriculum vitae or resume, writing sample and statement regarding how the candidate addresses inclusion, diversity, equity, and accessibility through their curatorial work. Salary will be commensurate with qualifications and experience.  Relocation assistance available.
View full job profile by copying and pasting the link: https://jobapply.page.link/6zK4H