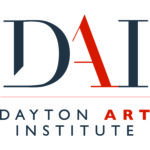 Human Resource Director
Dayton Art Institute is an Equal Employment Opportunity Employer
Mission Statement
Through art, we create transformative and diverse experiences, strengthen community connections and inspire imagination.
Vision Statement
Through art, we will be a community leader recognized as a welcoming, thought-provoking, and collaborative place that nurtures inclusion, diversity, equity and accessibility.
Role of the Human Resource Director
The HR Director will have knowledge and experience in all aspects of Human Resources management, preferably as a generalist, including leadership & strategy; employee benefits; compensation; payroll; recruitment & hiring; diversity, cultural sensitivity & inclusion; employee relations; individual and organizational professional development/initiatives; and occupational safety. The focus on people and a diverse and inclusive culture within the organization is critical to the strategic direction of the museum, creating a sense of belonging and pathways of progressive success for all who work with and engage with the Dayton Art Institute. The HR Director will be integral to building and maintaining a shared culture of team collaboration, inclusion, and sustainability to amplify its impact within the Dayton community and the museum industry nationally.
The HR Director will also serve as a strategic partner with the Director and President, co-leading and championing the museum's mission, vision, and strategic plan in the context of Inclusion, Diversity, Equity/Empathy and Accessibility (IDEA). The HR Director will be a key member of the museum's IDEA Subcommittee of the Board of Trustees advancing the museum's IDEA strategies internally and externally and must be able to execute plans personally and through staff members and other internal and external partners. Must be able to build relationships that can be effective in all circumstances. HR Director will develop tailored long range and annual IDEA strategies; implement institutional inclusion and equitable policies, programs, processes, evaluating effectiveness; and deliver innovative and creative solutions that address key organizational challenges and opportunities. The HR Director will lead the mapping, interdepartmental coordination, and promotion of the DAI's rebranded internship and fellowship programs as it develops a pipeline for a new diverse generation of museum professionals.
This role carries influence at all levels within the organization and Dayton community. The anticipated salary range for this position is $75,000 – $90,000 based on experience.
Reporting Relationship
The Human Resource Director reports to the Vice President of Finance and Operations and is a key member of the Director's Senior Leadership Team.
The Human Resource Director manages one direct report, the Human Resource Generalist.
Fiscal Overview
The Human Resource Director oversees a $600,000 total annual expense budget.
The Dayton Art Institute has 70 FTEs and an operating budget of $6M. Endowments total approximately $20M. Nearly half of the museum's operating revenue is generated through its philanthropic efforts, while another one-third is from endowment support and earned revenue. More than $2M is raised annually through memberships and donations/sponsorships from corporations, foundations and individuals.
Annual membership consists of 4,500 member households, representing more than 11,000 individuals and 77k visited the museum in 2022, 69% of our Pre-COVID-19 attendance. Growing the museum's long-term financial security remains a strategic priority for the DAI Leadership Team and Board of Trustees.
Desired Qualifications, Experiences, Skills & Abilities
-Bachelor's degree, minimum fifteen (15) years of experience in all aspects of Human Resources management preferably as a generalist, including ten years of progressive and successful leadership experience; equivalent combination of education and experience
-PHR or SPHR certification strongly desired but not required
-Demonstrated senior level experience in a small to medium size organization, preferably in a museum, non-profit and/or arts related organization
-Ability to collaborate with senior leadership to align HR policies with the museum's strategic goals and implement those HR policies throughout the entire museum
-Experience analyzing trends and executing best practices for hiring, talent management and retention
-Understanding of how to plan and execute HR functions strategically, such as compensation and benefits, performance management, training and development, occupational safety, employee communications, employee experience and employee relations
-Advanced knowledge of DEI and cultural competencies strategies
-DEI leadership capacity (broad-based, skillful participation)
-Proven experience developing, designing and delivering DEI programs and initiatives
-Proven ability to influence and drive change
-Collaboration skills including the ability to integrate and act upon diverse perspectives
-Project management experience.
-Knowledge of and ability to identify, interpret and apply appropriate laws and compliance
-Mastery of supervisory skills and the ability to develop and mentor a high functioning team culture among groups of diverse, talented individuals
-Ability to build and cultivate professional relationships, identify, and use internal/external resources creatively and effectively, and utilize a strong network of contacts
-High level of resilience and comfort managing strong personalities with patience and humor
-Knowledge of American Sign Language or multilingual a plus
-Must be able to work flexible schedule, including evenings and weekends
Desired Candidate Profile
To be successful at DAI, the successful Human Resource Director must be:
Adaptable
Collaborative
Creative
Detail oriented
Driven and self-motivated
Emotionally intelligent
Flexible
Proficient
Passionate for arts and DAI mission & vision
Reliable
Resilient
Resourceful
Results-oriented
sound judgments/decisions
Team spirited
To be effective in this position, the desired Human Resource Director must be good at:
Change and Time Management
Data analysis/gathering/fluency
Deft communication and presentation
Digital literacy
Analytics, Forecasting, planning
Honing the organization's systems and processes to meet current needs
Integrity
Leadership/Management
Organization skills
Strategic agility and foresight
Team and relationship building
Technology savvy
How to Apply
For full consideration, submit a letter of interest including salary expectation and resume. Relocation assistance available. Click HERE to apply.
Submission Deadline: Initial review of submissions will begin November 6, 2023.This job listing will remain open until the first interview phase is complete or until a sufficient number of qualified candidates have been identified. NOTE:  Incomplete application materials may not receive full consideration for the position.
___________________________________________________________________________
General Information:
The Dayton Art Institute is a smoke, nicotine, and tobacco free workplace. In an effort to improve the overall health of the workforce and while reducing health care benefit costs, The Dayton Art Institute has enhanced its Nicotine/Tobacco Free Workplace Policy to no longer hire nicotine/tobacco users. The use of any nicotine products including cigarettes, cigars, chewing tobacco, e-cigarettes and any other products containing nicotine and/or other nicotine products that are not approved by the Federal Drug Administration for tobacco cessation are prohibited. The use of electronic smoking devices (also known as electronic cigarettes or "e-cigarettes") is prohibited in any place where smoking of tobacco products is prohibited.
Calls and emails regarding the status of your application materials will not be accepted. Due to the high volume of submissions generally received, DAI contacts only a small percentage of applicants. Therefore, if there is interest in discussing this position with you, someone on staff will contact you via email.