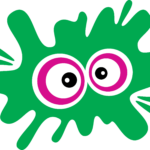 Website Children's Museum of South Dakota
The Children's Museum of South Dakota, located in Brookings, SD, sparks imagination for children and their grown-ups through play, creativity, and discovery.
The museum seeks a Director of Education and Guest Experience who is responsible for overseeing educational and exhibition programs as well as engagement in the museum to ensure transformative guest experiences. This position serves as a critical member of the museum leadership team, helping set the strategic vision of the organization.
The salary range starts at $85,000 and will be evaluated commensurate with experience. CMSD provides a comprehensive benefits package including 401(k)/matching, health, dental, and vision insurance options including a health savings account. The Museum also offers paid holidays and paid time off (PTO).
Learn more about the position and apply at https://prairieplay.org/job/director-of-education-and-guest-experience/