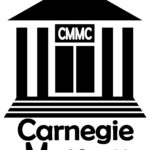 Carnegie Museum of Montgomery County
Crawfordsville District Public Library (CDPL)
Department: Carnegie Museum of Montgomery County
Description: CDPL is looking for an experienced individual to develop and implement educational programs for the visitors of Carnegie Museum of Montgomery County. This revised Museum Educator opening is for a permanent part-time 24-hour/week position.
A complete job description may be viewed on our website at: https://www.cdpl.lib.in.us/employment-at-cdpl.
The Carnegie Museum of Montgomery County's mission is to promote public awareness and appreciation of the history, heritage, and culture of Montgomery County through educational programs, public services, collection, exhibition, preservation, and research and documentation.
Education/Experience: Bachelor's degree preferred in museum studies, education, or related field; minimum 2 years of experience in museums or educational environment preferred; experience developing and implementing museum programs preferred.
Schedule: Position is part-time (24 hours/week), regular Saturdays required. Daytime, evening, and weekend hours as necessary to accommodate service needs.
Salary: $12.00/hour