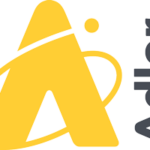 Adler Planetarium
Curator and Director of Collections
Full Time
About the Adler Planetarium
The Adler Planetarium connects people to the universe and each other. Whether it is introducing a guest to the Ring Nebula, a neighborhood school to a community partner, a research team to a network of citizen scientists, or one staff member to another, the Adler's focus on meaningful connections dates back nearly a century.
Today, the museum hosts more than half a million visitors each year and reaches millions more through youth STEM programs, neighborhood skywatching events, online citizen science, and other outreach projects. With the Adler's support, people of all ages, backgrounds, and abilities gain the confidence to explore their universe together and return to their communities ready to think critically and creatively about any challenge that comes their way.
COVID-19 Vaccination Policy
Thank you again for your interest in applying to the Adler Planetarium! Effective November 8, 2021, we have implemented a mandatory COVID-19 vaccination policy that will require all employees, interns, temporary employees, and volunteers to receive one of the CDC-authorized vaccines, unless a medical or religious reasonable accommodation is approved. Please note: at this time we are not asking you to provide any information about your current vaccination status, whether you would seek a religious or medical accommodation to the policy, nor for any other medical information – we are only notifying you of the policy if you are interested in moving forward with the application process.
The Position
The Adler Planetarium is seeking a Curator and Director of Collections to join our dynamic team located on Chicago's Museum Campus.
This position is responsible for the use and research of the Adler Planetarium's important collection that explores the history of astronomy and the enduring human connection with the sky. The collections include historic scientific instruments, rare books, and works on paper. As Director of Collections, this person leads a team of professionals that care for objects and enable their use in research and public outreach. This position produces research for scholarly publications, exhibitions, and educational materials, and provides vision and supervision for history of astronomy research and engagement. This person provides guidance in the development of research plans; seeks funding sources and write funding proposals; develops collaborations to support research; provides expert science advice for development of public programs, museum exhibits and planetarium shows; participates in education and outreach programs; and serves as a skilled communicator for programs and media appearances, and directs collections care in keeping with the Planetarium's mission and Collections policies.
This individual will also be responsible for:
Conducting research and developing research plans for the history of astronomy and the collection that expands knowledge and connects with the public.
Supervising the Collections team by providing vision and offering feedback, staff development, and recognition.
Conducting research to identify new topics, collections, and items that may be acquired for collections or exhibition.
Developing public engagement with history of astronomy content, curating exhibitions, and serving as content and history expert on Adler Planetarium projects such as sky shows, citizen science efforts, and public programs.
Conducting tours, talks, and lectures for internal and external audiences.
FT The Compensation & Benefits
Compensation
Base Pay: range: $72,500 – $80,000
Work-Life Balance
35 hour workweek
3 sick days as of date of hire (can accrue up to 6.5 days per year)
7 Adler paid holidays
4 Personal Holidays (Prorated for new hires starting after January 1st)
Eligible to accrue up to 22 vacation days per year to start
Flexible work arrangements
Competitive Health Coverage
Medical, Dental, & Vision insurance
Healthcare, Dependent Care & Commuter flexible spending accounts
Adler Paid Short-Term Disability insurance
Retirement Savings Plan
403B plan with Adler match
Adler match is 100% vested immediately
Eligible to enroll as of date of hire
Network of Support through our expanded EAP program
Monthly webinars, workshops and self-care content
Life and Career Coaching
Specialized Coaching Programs
Therapy with a Licensed Clinical Social Worker
Discounted Onsite Parking Passes
Free Entrance to Chicago area museums and cultural institutions
The Person
Brief qualifications summary – may include soft skills like attention to detail, strong communication skills, ability to multitask, etc.
Required Qualifications:
A PhD
A record of scholarly publications in the history of science and history of astronomy, including works dealing with the material culture of astronomy and related fields.
Five years of experience in performing research, curating exhibitions, and engaging the public in the history of science, and related activities.
Familiarity with collections management databases.
Preferred Qualifications:
PhD in History or related field
At least five to ten years of experience in conducting research in a museum environment, communicating science and the history of science, curating exhibitions related to the history of astronomy, and developing educational projects in the sciences or humanities involving digital platforms.
Experience managing one or more positions.
Experience with manipulating and editing data in collections management databases.
The Adler Planetarium is dedicated to complying with its obligations as an Equal Opportunity/Affirmative Action employer. All qualified applicants will receive consideration for employment without regard to sex, gender identity, sexual orientation, race, color, religious creed, national origin, physical or mental disability, protected Veteran status, age, or any other characteristic protected by federal, state, or local law.
If you need a reasonable accommodation for any part of the employment process, please contact Jenean Featherson by email at recruiting@adlerplanetarium.org and let us know the nature of your request and your contact information. Requests for accommodation will be considered on a case by case basis.